Meet Dr. Teper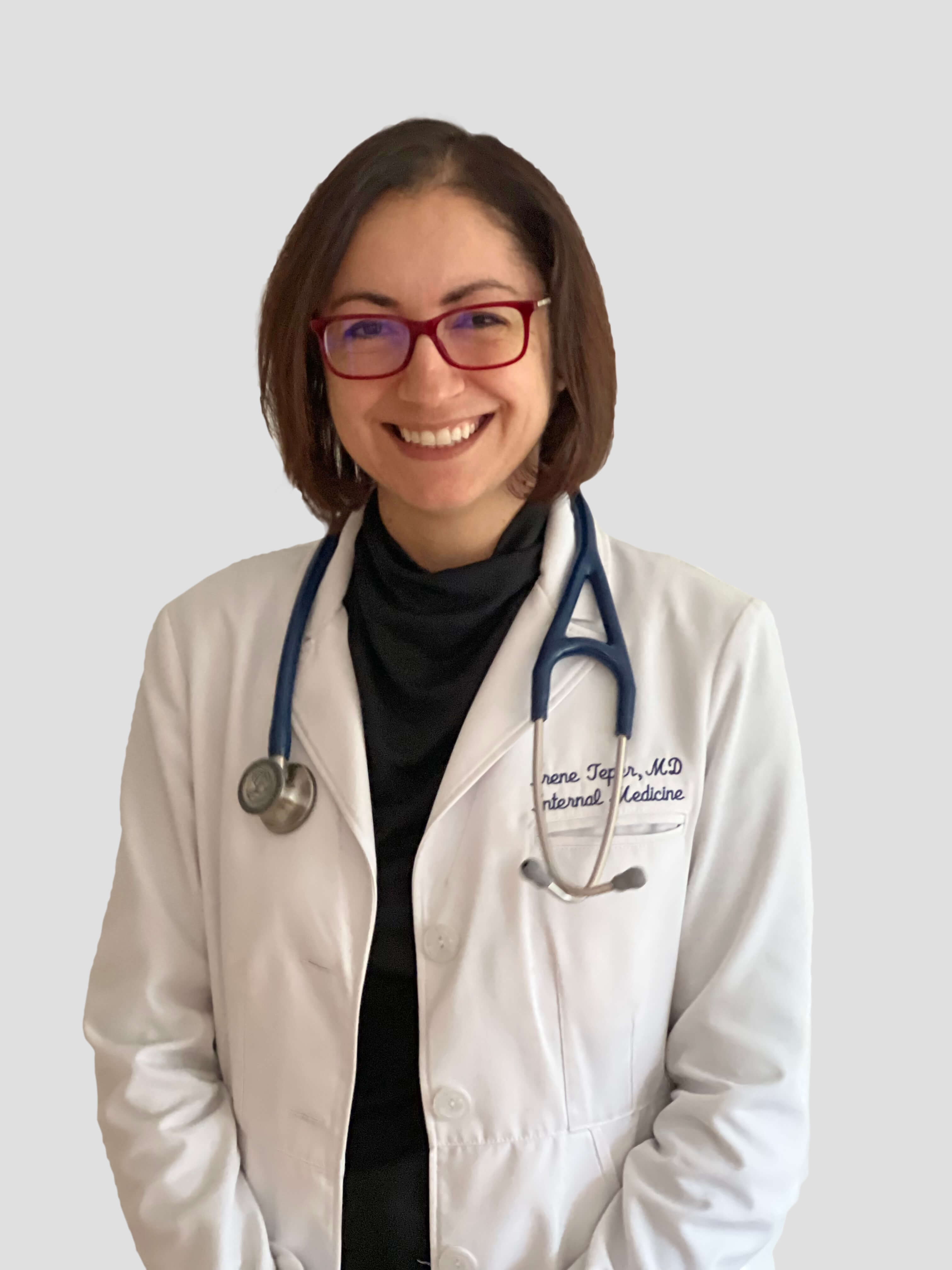 A transplant from Buffalo, NY, Dr. Teper moved to San Francisco for residency training right after finishing SUNY at Buffalo Medical School. Immediately after graduation, Dr. Teper started her own practice in Novato, joining two other Internists. She was active at Novato Community Hospital and served as Chair of Medicine there for many years. In 2011, her group joined Marin Health. Throughout her career, Dr. Teper served on numerous committees and on the Board of MarinHealth Medical Network. In 2018, she opened and managed Marin's first Adult After Hours Clinic, and in March of 2020 converted it to a COVID clinic, which served all non-Kaiser Marin residents. She then joined a colleague on a Mobile Unit, which in coordination with Marin Department of Public Health, went out to Marin Residential care facilities and low-income areas. There, she supervised and was directly involved in testing patients for COVID, providing education and advice, and helping to prevent or limit the spread of infection.
Dr. Teper is Board Certified in Internal Medicine. She maintains privileges at MarinHealth Medical Center and Novato Community Hospital.
Dr. Teper has two kids. She had her daughter in her fourth year of medical school and her son in her third year of residency. Her kids graduated from Lucas Valley Elementary school (then known as Dixie Elementary), Miller Creek Middle School, and Terra Linda High School. She lives in Lucas Valley with her husband Michael and their dog Hugo. When she's not working, she loves gardening, running on beautiful Marin trails, knitting, and reading. Having been born and spent her childhood in the former Soviet Union, Dr. Teper is fluent in Russian. She studied Spanish in high school and college and has conversational knowledge of Spanish. She loves learning new languages as it provides her a way to connect to people in a more meaningful way.